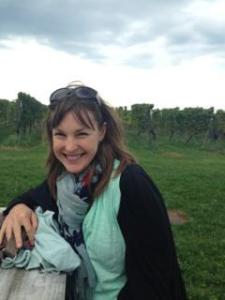 I want you to feel good in your body!
I believe that good health is not only the absence of disease. It is a vitality that shines through each person when they live a balanced life, when they are fulfilled in their professional lives, when they have meaningful relationships with their friends and families, when they take the time to exercise, when they stimulate their minds and when they nourish their bodies. Wellness is a journey of self discovery; it is constantly evolving and is different in every individual. Not everyone will want to shop at a farmer's market, not everyone will be able to exercise five days a week and that is fine; not everyone should. My job is to take the journey with each client and help them to make the best choices based on their goals and abilities.
I began teaching step aerobics classes in 2000. I quickly expanded my repertoire to include cardio kickboxing, strength training and flexibility training classes. Today I teach all of these in addition to yoga, indoor cycling (also known as Spinning) and boot camps (both post natal and general population). I am also a personal trainer and an instructor trainer, which means that I teach others to be fitness coaches and personal trainers. I hold certifications from the Aerobics and Fitness Association of America, YogaFit, TRX, Spinning, Baby Boot Camp and the YMCA.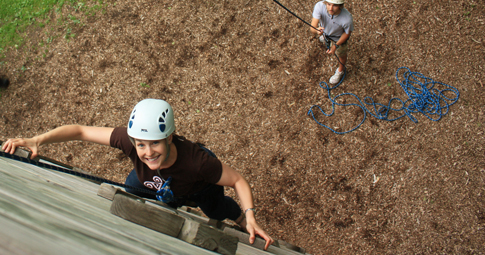 I completed my Master of Science in Human Nutrition in 2009. While I am interested in a wide range of nutritional topics, I feel especially passionate about educating people about the benefits of whole foods. I encourage all of my clients to eat more vegetables, particularly local organic ones. I love introducing clients to quinoa and millet, giving easy and delicious sample meals, sharing tips on how to eat well on a limited budget and identifying emotional eating. I have worked with parents to overcome picky eaters, educated school-age children on the USDA food guide pyramid and taken a group of teenagers to their local farmer's market. Everyone I work with has tried something new or gained new perspective on their diet.
I have two daughters and, wow, has motherhood opened my eyes to a whole new world! From the experience of being pregnant to giving birth and working to take care of myself as a new mom. This has given me new perspective on health and I LOVE working with women on prenatal and postpartum fitness and nutrition.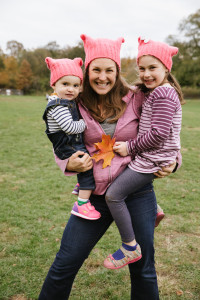 I am a member of IDEA–the world's largest association for fitness and wellness professionals.